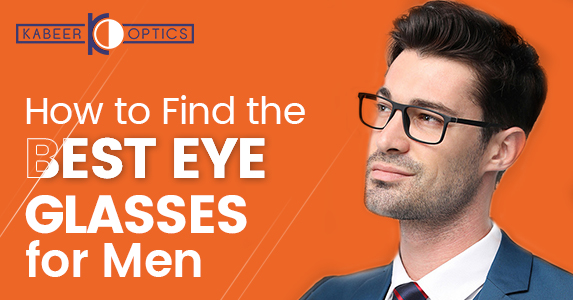 How to Find the Best Eyeglasses For Men
Posted by Suleman Khan Our Blog
In past wearing optical glasses seemed really uncool especially for men. But now due to technological developments, every guy who wears eyeglasses can look stylish, and smart.  
If you are choosing red eyeglasses for men or any other, you'll find plenty of choices. Variety of eyewear options are now available for men in the market including horn-rim, wire, and tortoise.   
Here are some of the useful tips that will help you to find the best eyeglasses.  
Size is Important                        
When you visit the optical store it can be really overwhelming for you due to the availability of a large number of shapes, colors, and frames. When it comes to choosing the right size, you should consider your face type first. The important thing is that your eyes should adjust comfortably in the middle of the lens.   
Width is also important when you are choosing the frame. The width of the frame should not extend more than the width of your face.      
Your Face Shape Decides Your Frame
Sometimes it becomes tough to choose out of a large number of frame shapes. Square, rectangular, oval, round and shapes with curved edges create confusion in the mind of the buyer.
It could be hard for starters to figure out their face shape. The similarity in oval and round shape often makes it hard to choose the right frame.  
If you want to figure your face shape then grab a dry-erase and trace your face shape in the mirror. Once you are done with it, you'll get a perfect idea that which category you fall into.  
Choose Contrasting Eyeglasses with your Skin Tone 
So you have decided the size and shape of your eyeglasses but what about the color? It's totally up to you that either you want blue eyeglasses for men or black. But you need to assess your skin tone that which color would be the best fit according to it. 
According to expert opticians if you are not sure which color to choose then go for the eyeglasses that standout against your complexion. Men with a darker complexion can look really stylish in a light pair of frames. Such glasses may not look as good on an individual with a lighter complexion. Black pair of glasses will create a hip vibe on the lighter complexion.  
Author
Comment(0)